About AEP - Specializing in Water Soluble Gums and Custom Stabilizers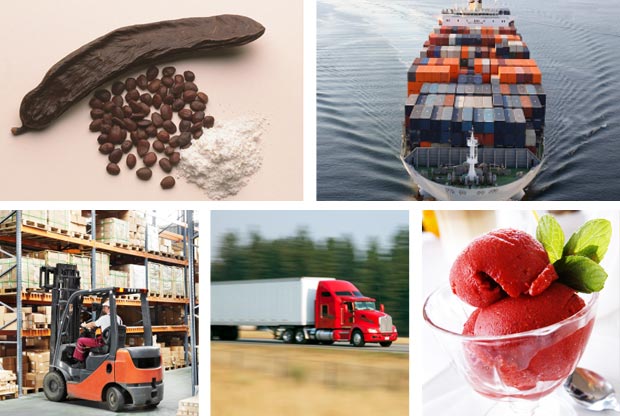 AEP Colloids was established in 1966 as an import agent for food ingredients. In 1984 AEP was purchased by Sarcom Inc. This acquisition was made to increase the product line to include water soluble gums and custom stabilizers. Over the years AEP has continued to strengthen its relationships with overseas suppliers and at the same time become more specialized in the hydrocolloid industry.
In the past 10 years we have continued to expand our operations, including the addition of a manufacturing and distribution facility in upstate NY. In 2006 we expanded again to consolidate our offices and laboratory with the production and distribution center. Since we pride ourselves on fast professional service and technical support for our customers, our current facility combines all sectors of the company to further improve turnaround time for production, customer service, shipping and receiving, quality control and R + D projects. We're proud to be one of the leading suppliers and distributors in the industry.
Vision
With a diversified product line and a custom manufacturing facility, the vision of AEP Colloids is to provide top-quality products and exceptional customer service to all our customers.
Mission
The mission of AEP Colloids, div. of Sarcom Inc., is to increase its presence in the food, pharmaceutical and industrial sectors. This can be accomplished through open lines of communication/partnerships with suppliers, a dedication to quality, being efficient as a manufacturer, remaining stable as a supplier and being competitive in the current marketplace.
Quick Links:
Carrageenan | Custom Stabilizers | Locust Bean Gum | Xanthan Gum | Gum Arabic | Gum Karaya | Psyllium Husk Powder | Carboxymethyl Cellulose | Pectin Supplier | Agar Agar